Happy kids, Happy parents
It's a kid's world
« Mommy, I'm going to the trampoline to see my friends! Don't worry I'll go by myself, see you later! »
And you see joy sparkling in her eyes. This is a different kind of light.
And you feel at ease, because at Les Bastets, everything is designed to make things easy. Peace of mind is what you are looking for when choosing your family holiday.
Les Bastets campsite is like a big yard, a safe and natural playground.
The playground (the children's garden) is very large. Your children can go from the zip line to the trampolines, and have a great time on the bouncy castles, one of which is in the water. They can play football with their friends and hold miniature golf tournaments. And when they need a break, they can sit on the grass and tell each other stories.
And then right back to tossing ping-pong balls or playing foosball amid bursts of laughter, or games of hide-and-seek. The playground will be their second home.
Your child can go meet their friends all on their own or pick up bread and croissants in the morning for the whole family like an adult and be proud of it!
They can participate in plenty of activities and discover a new type of freedom while on holiday.
The kids' club
At the Les Bastets Mini-Club, children ages 6 to 12 can have fun, wonder, laugh and more. No registration required, you children can go whenever they want because there is always room at the Les Bastets Mini-Club.
Nothing to do, your holiday is really stress-free.
Please note: your children must be independent if you leave them alone at the Mini-Club. This is why children ages 3 to 5 may participate with their parents.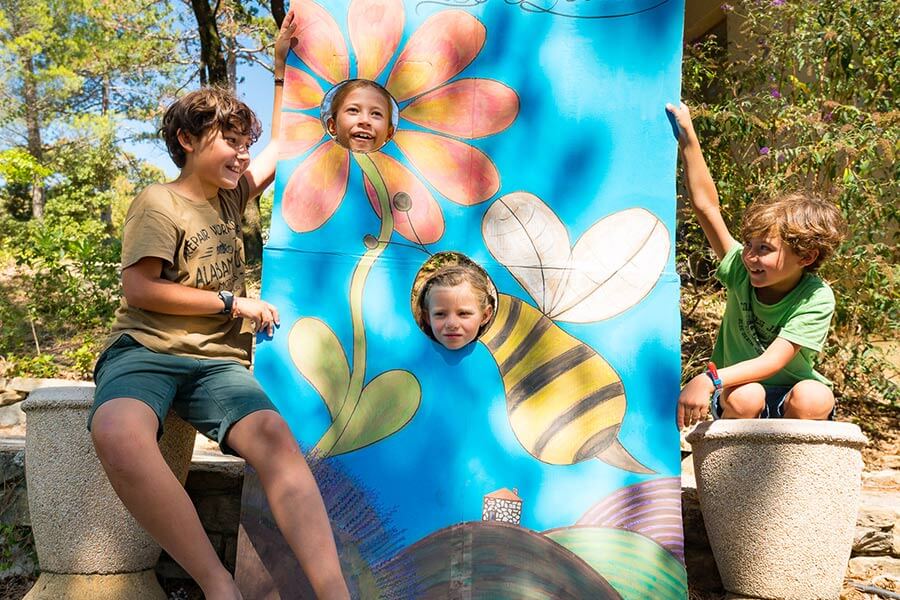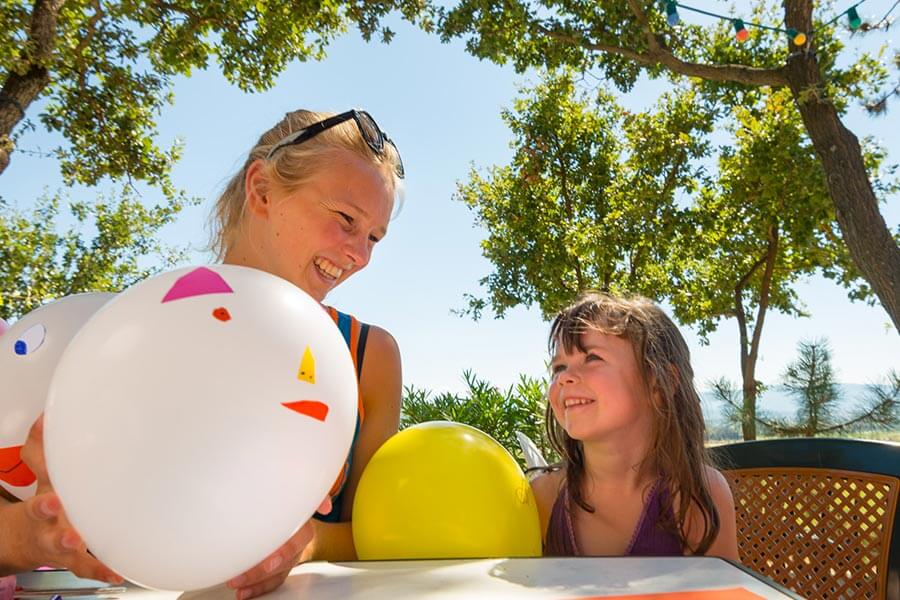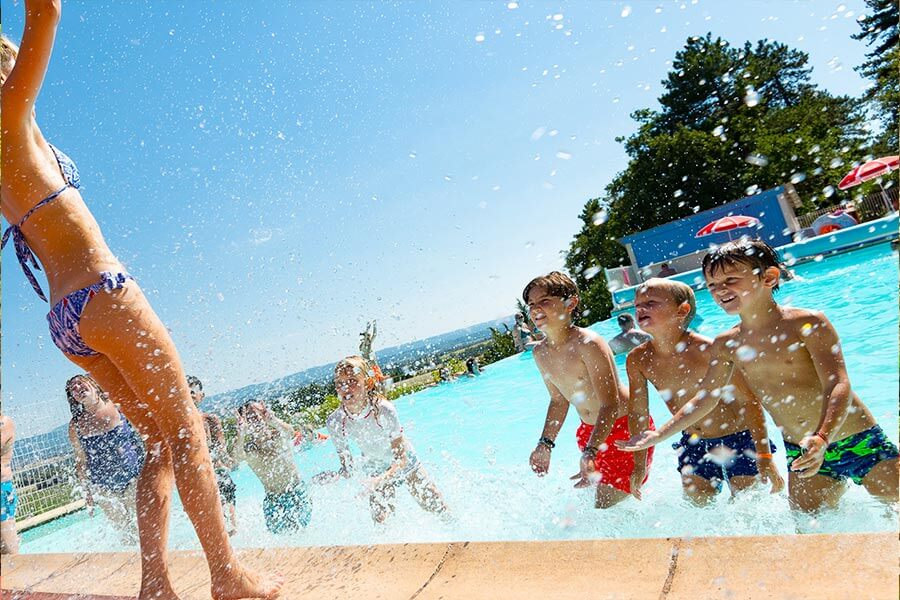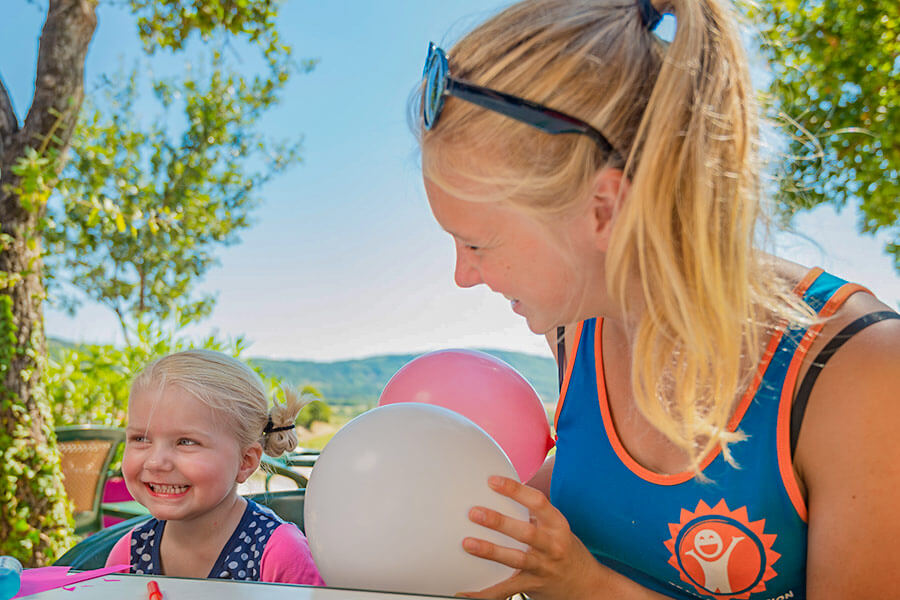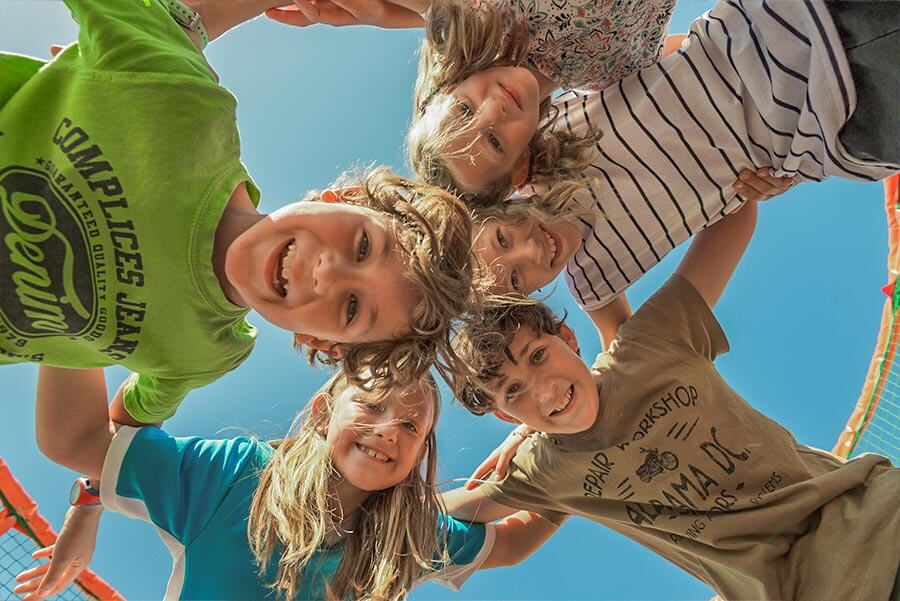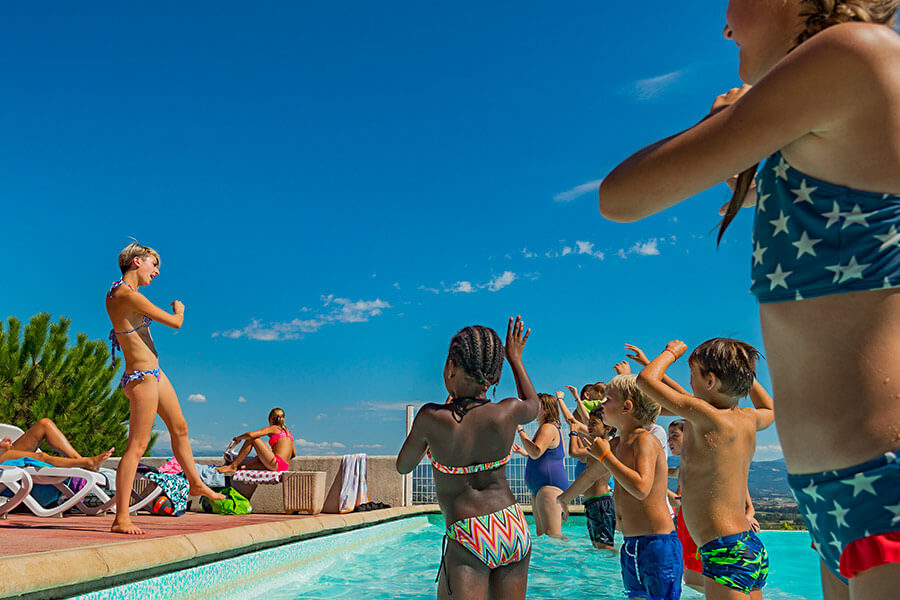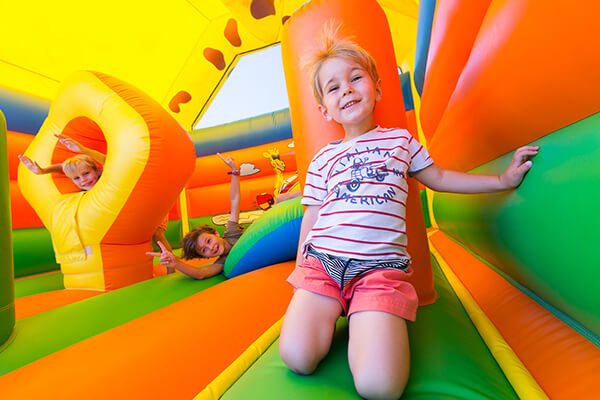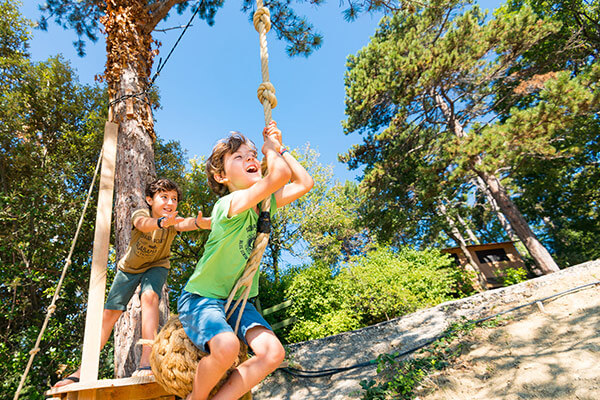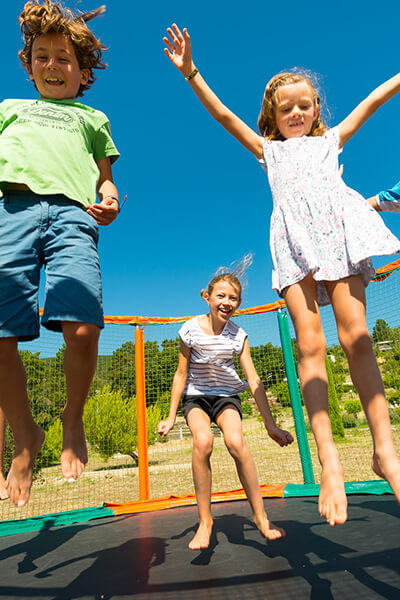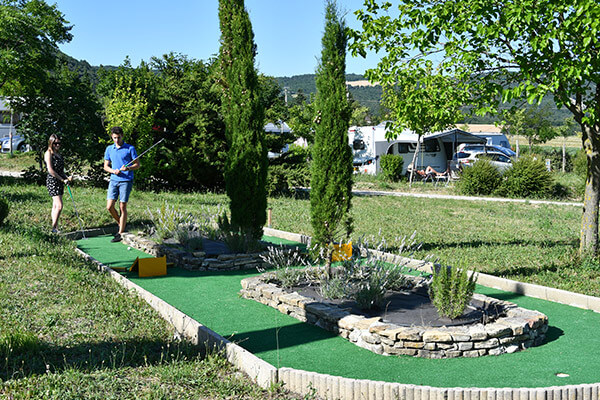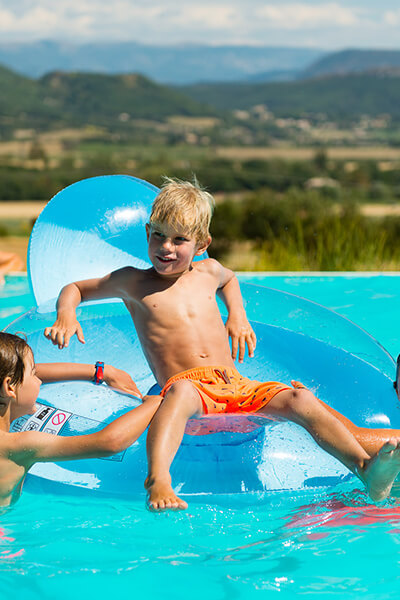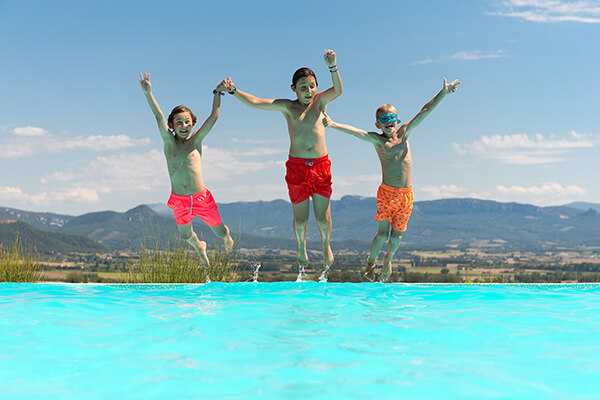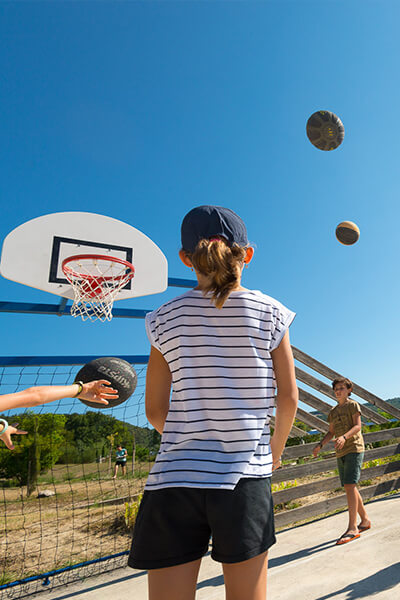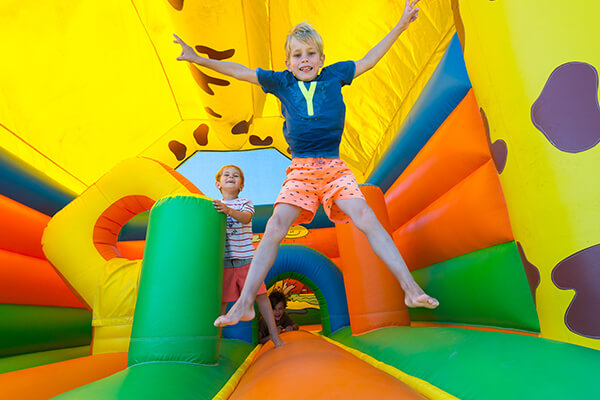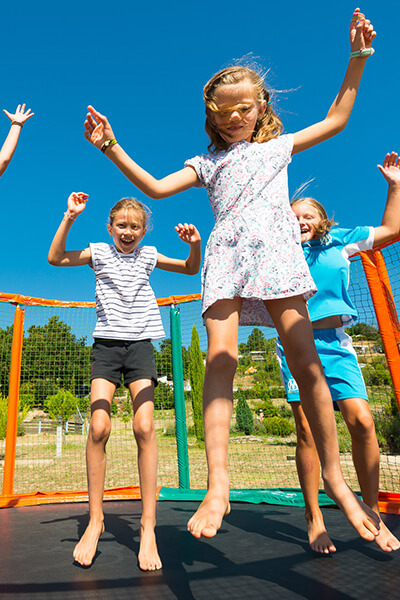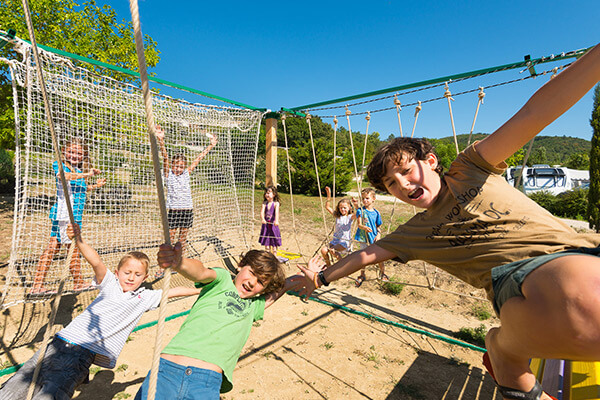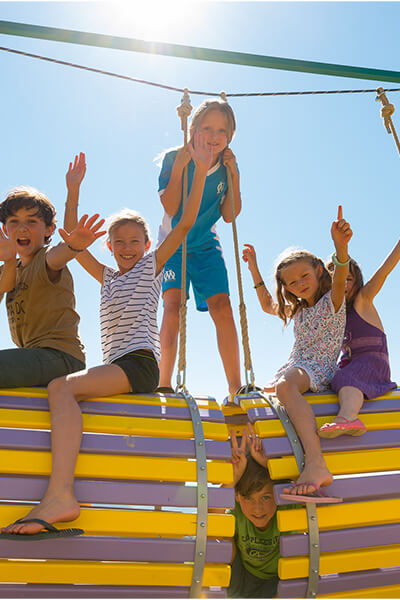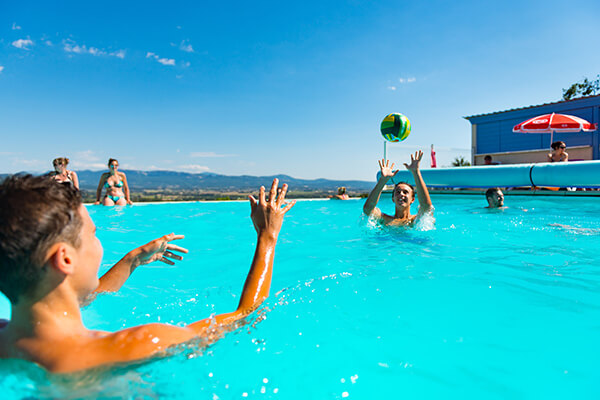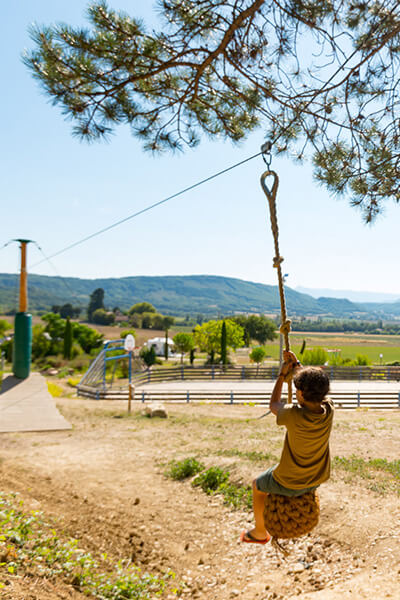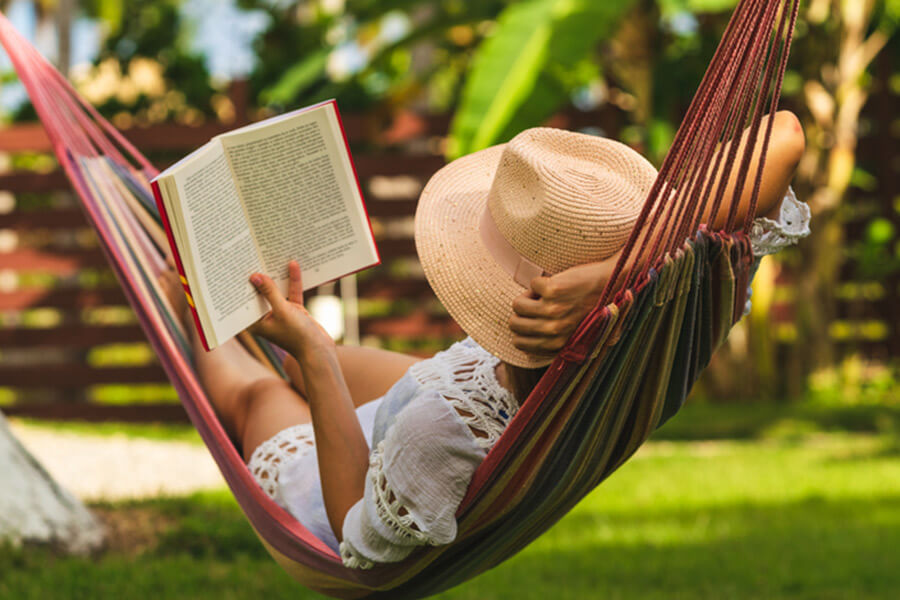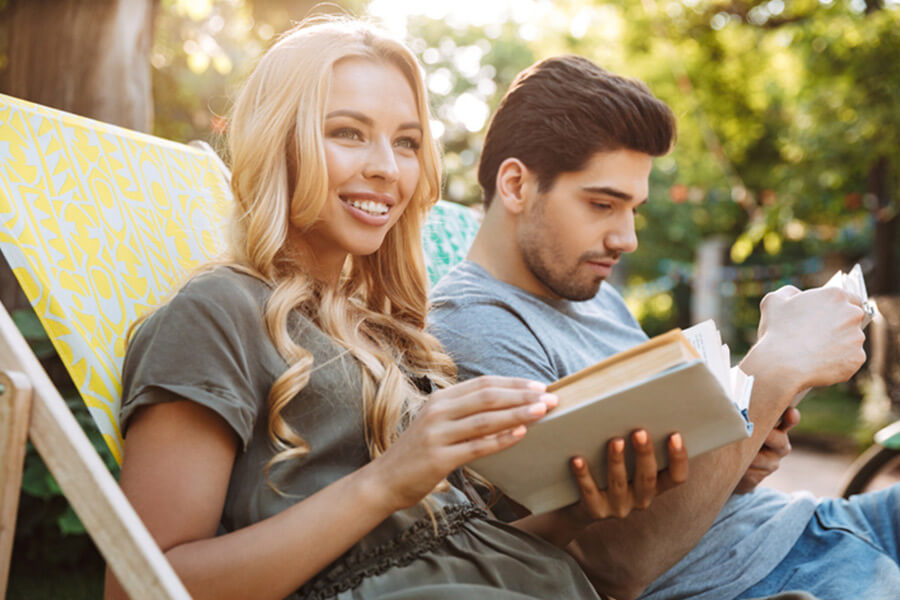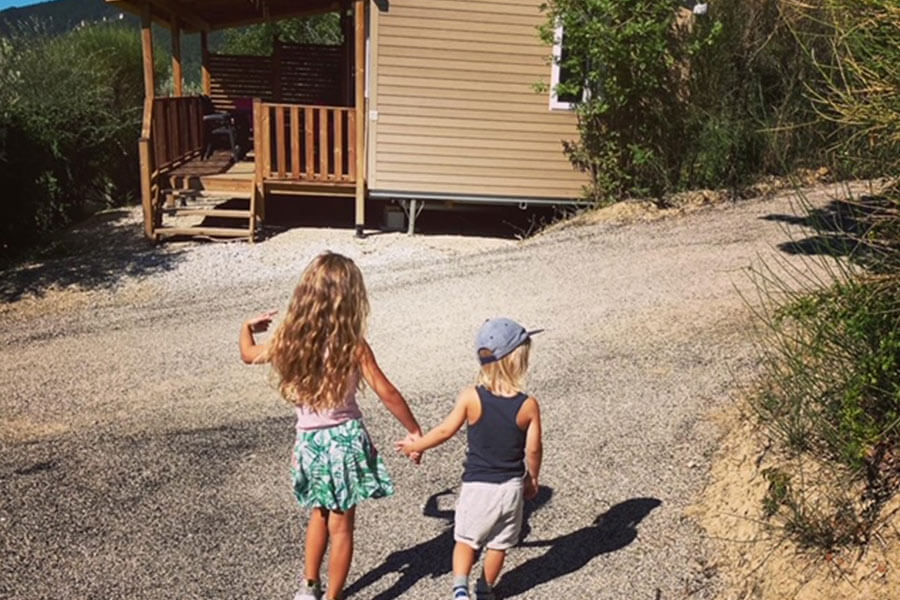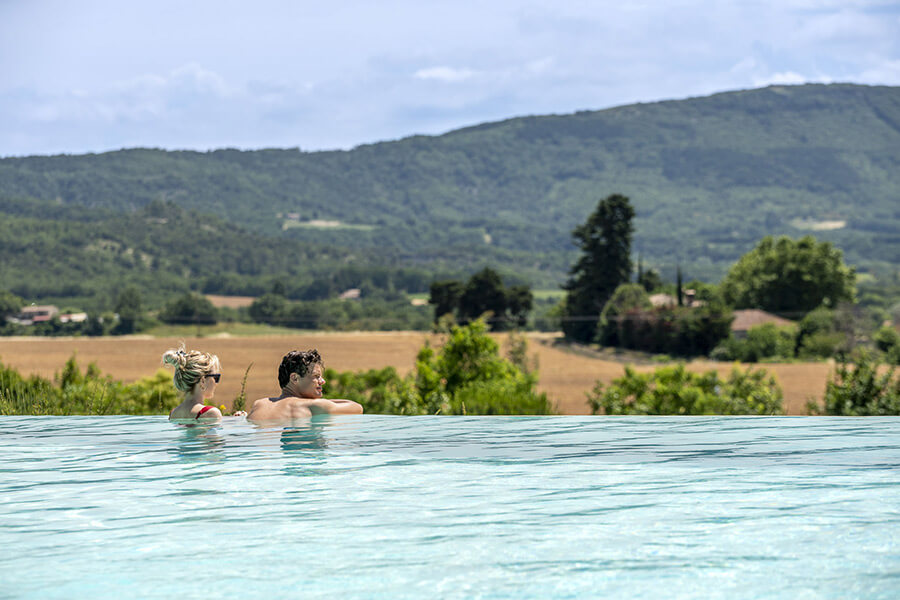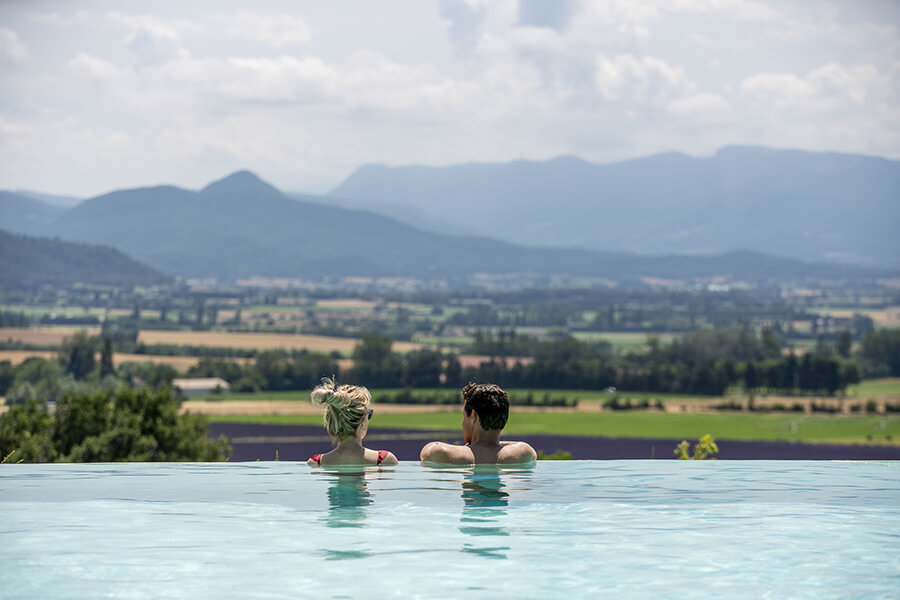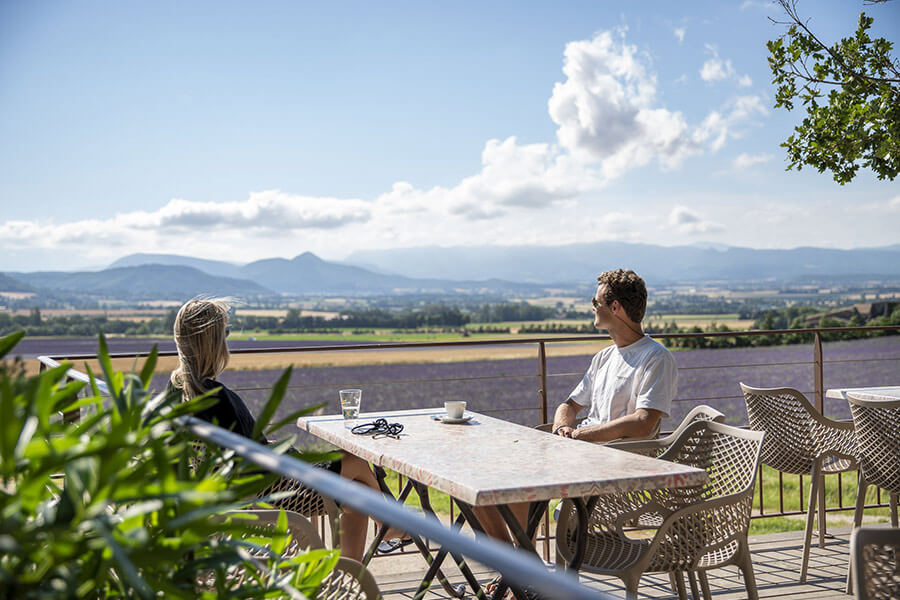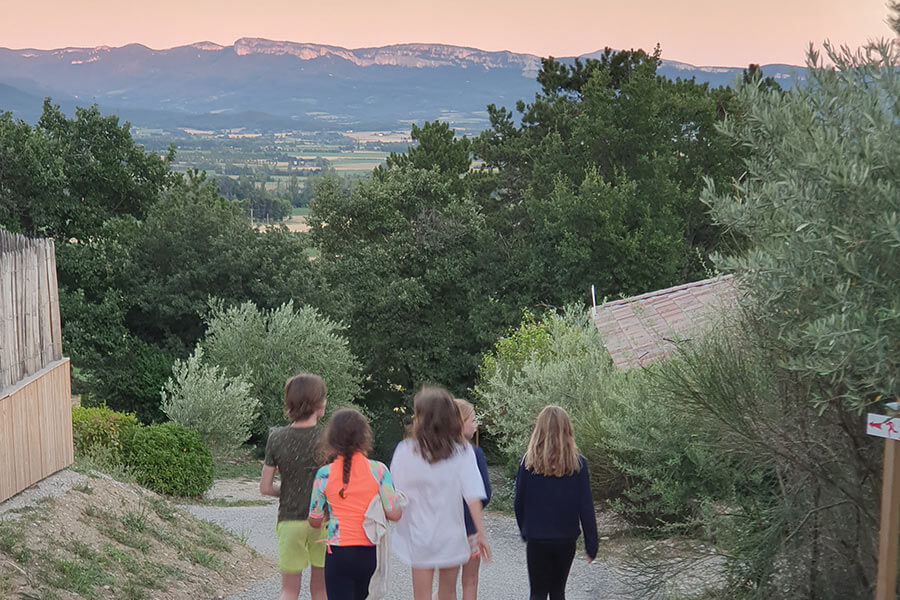 Pure relaxation for parents
At Les Bastets, you're no longer a parent; you're just a happy person on holiday. We want to bring you what matters most: happiness (luxury, pleasure, authenticity) and peace and quiet.
Because you know that your children are having fun, wandering, riding their bikes however they wish.
And this means that you can fully relax. Have a glass of wine on the patio with your partner and wonder at the beauty of this gorgeous nature in front of you, as far as the eye can see.
Lying by the pool, relaxing in your flip-flips.
We are committed to providing you with a worry-free holiday, or almost
Nothing is prohibited at Les Bastets. We trust you and each family respects the others.
All activities are walk-in.
The pool is open from 8:30 a.m. to 9 p.m., so you have plenty of time to take a dip.
The grocery store, bakery, bar and restaurant are open all day until midnight.
You don't have to lift a finger if you don't want to, with our breakfast bar, restaurant and homemade dishes, meticulous cleaning team for your departure and laundry service upon arrival.
Aah! Here comes Leo with his little sister bringing back croissants and fresh bread … you've already had a cup of coffee together … ready for family breakfast!
Discover our activities and amenities at the campsite